AZ METEORITE HUNTER ROBERT WARD IS THE FIRST TO FIND METEORITES FROM DAYLIGHT FIREBALL OVER NORTHERN CA...22 April, 2012


First Fragments Of The Sunday April 22nd Fireball Bolide Turn Up Between Sacramento And Lake Tahoe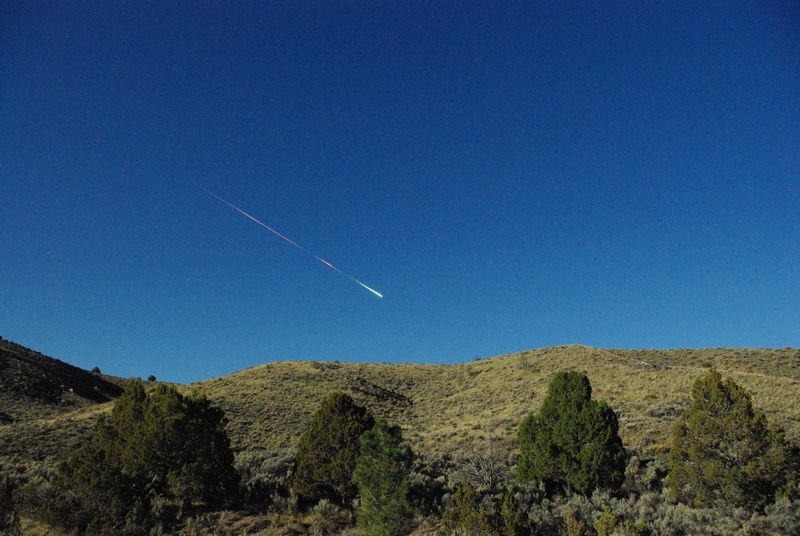 Lisa Warren snapped three quick photos of a meteor streaking across the sky above Reno on Sunday morning, April 22. The meteor created a sonic boom heard over hundreds of miles from the Reno-Tahoe area to Southern California.
This event interested my office neighbor at the SETI Institute
, says Peter Jenniskens, an expert in meteor showers who also retrieved the fragments of
2008TC3
in Sudan in 2008. He pointed out that the size of the Californian meteor is very similar to 2008TC3, hence fragments should have reached the surface. Getting fresh fragments of meteoroids, called
meteorites
, is key for astronomers to understand the composition of those remnants of the formation of the solar system. Fresh fragments are unaltered by the Earth's weather and erosion processes, so they are pristine samples which can be used to detect organic materials for instance.
On Tuesday several scientists from the Bay Area met at NASA Ames to discuss a strategy for a search campaign. An examination of the radar data map by Marc Fries revealed that dozens of fragments from 100g to 1 kg range may have reached the surface in an area NW of Placerville, in the Gold country.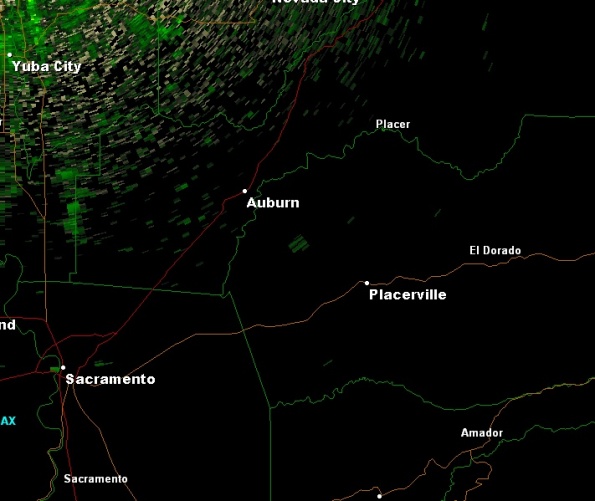 Radar map by Marc Fries showing the possible location of fragments (green area) of the meteor between Auburn and Placerville.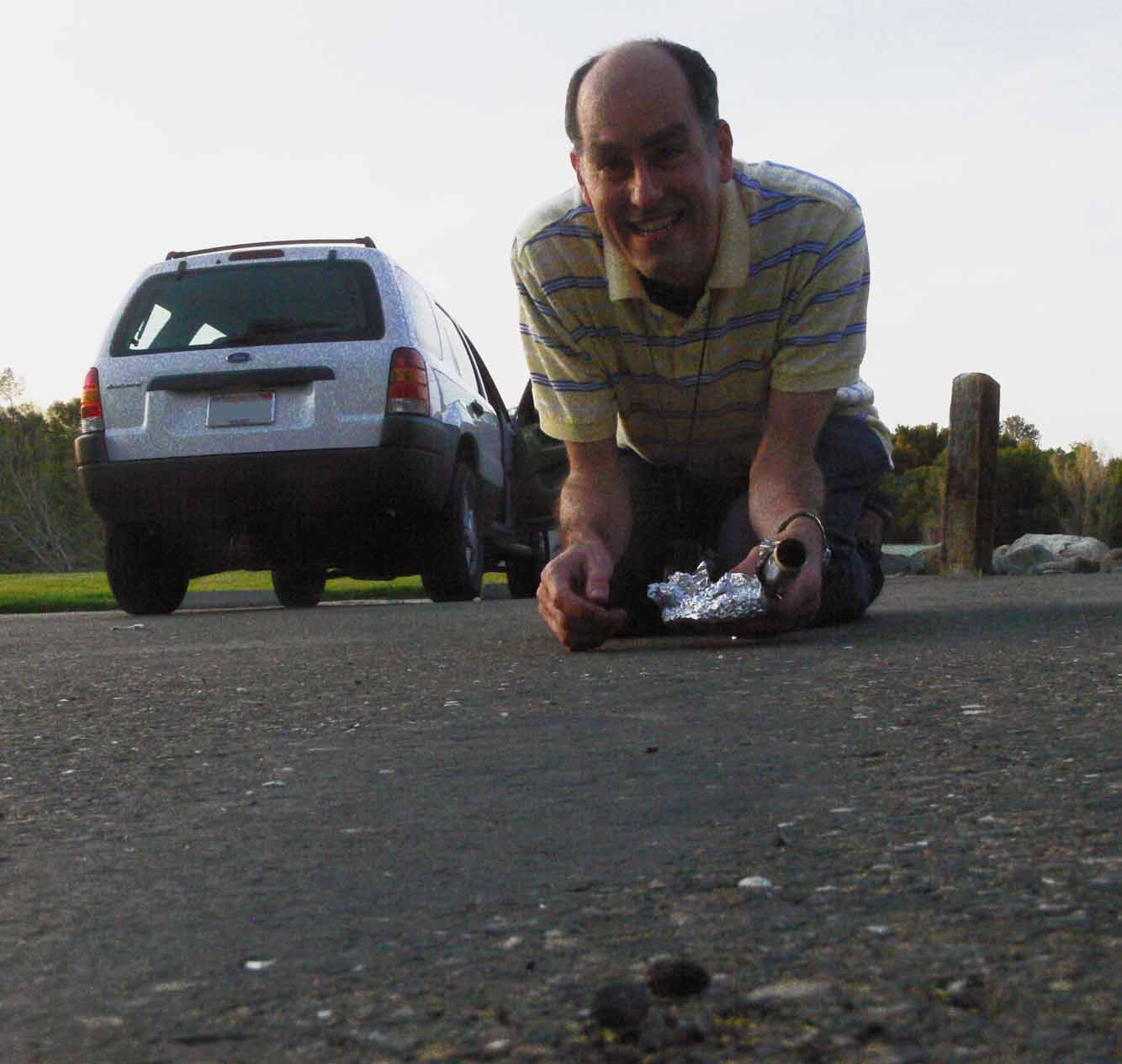 Peter Jenniskens discovers a second specimen of what is officially
now called, The
Sutter's Mill
meteorite.