Make a Wish: the Leonids are Coming
Thursday, November 17, 2011
Look up at the sky tonight, and there's a good chance you'll see a shooting star. Tonight will be the peak of the annual Leonid meteor shower, but it won't be seen in all of its glory due to a bright moon.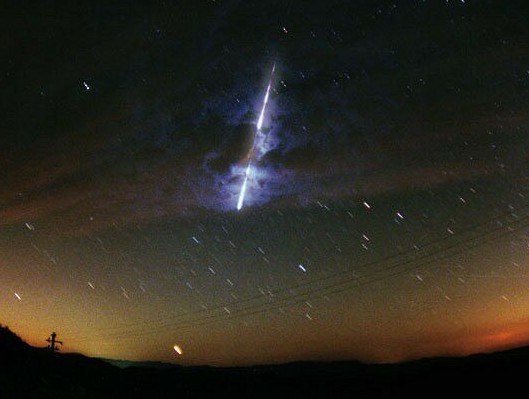 A Leonid fireball. Image copyright/credit: Lorenzo Lovato.
Peak activity is expected at approximately 10:40 PM EST. To see the meteors, it's best to view them far away from city lights, and you should allow your eyes to adjust to the night sky for about 15 minutes. Although there will be a bright third quarter moon, astronomers expect to see up to 20 meteors per hour.
(MORE HERE)...